5116 Fire Relief Mini Concert Fundraiser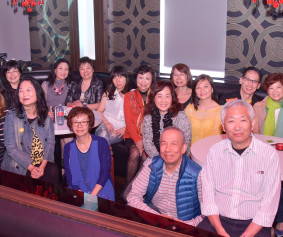 5116 Fire Relief Mini Concert Fundraiser
The admission cost is $20 per person, and to come up on stage to sing will cost $20 per song and $30 for two songs. All proceeds will be donated to 5116 Fire Relief Campaign. We welcome all Karaoke enthusiasts to join us on those two nights and assist the victims in need in Alberta.
Special Thanks:
Mr. Henry Liu 廖錦華先生
Party World KTV
5116 愛心小小音樂會籌款大行動
《5116愛心小小音樂會籌款大行動》由一班熱愛歌唱的朋友自發地為此次《5116亞省山林大火賑災大行動》支持而舉辦。他們每位雖然只是業餘歌唱者,但是他們對音樂充滿熱愛,中西名曲無一不曉。活動中他們會輪番獻唱,娛樂嘉賓,讓大家在輕鬆愉快的氣氛中享受一個既充滿溫馨,又愛心滿瀉的一個下午。
小小音樂會入場費$20一位,另外如若登臺獻唱歌曲,一首收費$20,兩首$30。
歡迎各界愛好歌唱之朋友,一同支持參加《5116愛心小小音樂會籌款大行動》!
在活動當天所有收入將給予大會,支持《5116亞省山林大火賑災大行動》,捐贈給加拿大紅十字會。
特別鳴謝:
Mr. Henry Liu 廖錦華先生
Party World KTV
Posted by admin on Sunday, May 29th, 2016 @ 10:00AM
Categories: News